I loved this romantic story about a girl who has to choose between two men and find her own path in life.
It's a romantic, atmospheric story taking place in 1976 Spain, among all the political and social turmoil of that time. A young writer, Luz, is torn between two men who look somewhat similar, but who are very different in both character and situation. One of them (my personal favorite) is a hot gypsy, Leandro, who makes passionate love to her and then seems to forget all about her.
And then there's her employer, Andres, who is a bit of a mystery.
We follow Luz as she tries to find herself, goint to colorful balls and strolling along warm Spanish beaches -there's also a gypsy woman who keeps waylaying her, insisting on reading a dark and dangerous fate on her palm and many more.
The mystery is more of a general air of foreboding, but there is a wicked twist at the end which i did NOT see coming. I mean, i suspected something at the beginning, but by the end it was obvious that I had been wrond. And then, BAM. That's what made me love this book so much, to be honest. The surprises.
There's also a hidden family history, which is always fun to discover little by little when reading this tpe of romance novel, but what stood out most for me was the general sensuality of the writing style.
The heat was there, but it was tastefully written and really subtle, so that it made me feel the feels along with the heroine, and not just stand by as an observer. When she was in love, in doubt, in turmoil, I could feel everything along with her; that's what I really enjoyed here. This was honestly one of the most aesthetically pleasing and sensual books I've read in a long time.
Of course, the setting played no small part in the sensuality of the novel. Cadiz came alive for me, and it was as though I was there, tasting the saltiness of the sea water and watching the bulls run.
This book is the best kind of romantic fiction: sweet, hot, a bit angsty and a little vintage. I recommend it to anyone who (is an adult and) loves romance.
Now, for some exciting stuff!
First off, the author, Hannah Fielding, has answered a few questions for us!
Here is the interview. (I must say, i was really intrigued by some of her answers. I think she must be a very interesting person, who has lived through many experiences -and it shows in her writing. She sounds like a sweet, artistic lady, whom I'd bee delighted to meet in person.) Enjoy.
Bookshelf Stories Interview
Tell us a little bit about your book.
Masquerade
is Book 2 in the Andalucian Nights Trilogy, a family saga set in the south of Spain from 1950 to the present day, and spanning three generations of three families whose lives are entwined by various circumstances.
The story opens in summer 1976. Luz de Rueda returns to her beloved Spain and takes a job as a biographer of a famous artist. On her first day back in Cádiz, she encounters a bewitching, passionate young gypsy, Leandro, who immediately captures her heart, even though relationships with his kind are taboo.
Haunted by this forbidden love, she meets her new employer, the sophisticated Andrés de Calderón. Reserved yet darkly compelling, he is totally different to Leandro – but almost the gypsy's double. Both men stir unfamiliar and exciting feelings in Luz, although mystery and danger surround them in ways she has still to discover.
Luz must decide what she truly desires as glistening Cádiz, with its enigmatic moon and whispering turquoise shores, seeps back into her blood. Why is she so drawn to the wild and magical sea gypsies? What is behind the old fortune-teller's sinister warnings about 'Gemini'? Through this maze of secrets and lies, will Luz finally find her happiness… or her ruin?
Masquerade
is a story of forbidden love, truth and trust where the heroine becomes entangled in an illicit gypsy love affair, pulling her into a world of secrets, deception and dark desire.
I loved the vintage vibe your book gave out, it was one of my favorite parts of it, actually. Why did you decide to set it during the seventies?
I set my book in the seventies first and foremost because it is a sequel to Indiscretion, which takes place in 1950. The novels are set in the second half of the twentieth century, rather than in a completely vintage or modern setting, because it is a period I know well and I think I write best when I'm able to tap into my own experiences. Also, those fifty or so years have seen such major changes in Spanish society and there is much to explore in terms of romance in that era.
Where did you find your inspirations for the characters of Leandro (my favorite), Andres and Luz? Are they based on someone you know?
Leandro was a face among a crowd of gypsy young men who were cantering on a beach. I was immediately drawn to his not only beautiful but interesting face, and the plot of Masquerade instantly germinated in my head. Andrés and Luz are both born totally from my imagination. Still, Luz, like all of my heroines, has a little of me in her, especially her emotional naivety, her love of art and her sense of adventure.
4. When and why did you start writing novels? What inspires you and keeps you going when it gets tough?
Stories and writing have always been part of my life. My father was a great raconteur and my governess used to tell the most fabulous fairy stories – I could listen to them for hours. When I was seven she and I came to an agreement: for every story she'd tell me I would invent one in return. That is how my passion for storytelling began.
At school I consistently received first prize for my essays and my teachers often read them aloud in class. As a teenager I used to write short romantic stories during lessons and circulate them in class, which made me very popular with my peers (but less so with the nuns!). In addition, since a young age I have kept some sort of a diary where I note my feelings, ideas and things that take my fancy (or not).
During my twenties I had no time to seriously write; I was too busy discovering what the world had to offer – and once I was married and had children, I had even less to time to indulge in my passion. So once my business was flourishing and my children had flown the nest, I decided to put pen to paper and channel my creative imagination into something that has always been gratifying for me and given pleasure to the people around me.
Even more than people, countries have been my main source of inspiration. For me, each place I visit is a new and exciting setting for the plot of a novel. I draw on the richness of its people, its history and all it has to offer in the way of cuisine, language and customs to create fabulous places where my characters can meet and fall in love. In a sense, my books are born of my travels.
When writing gets tough one of my favourite quotes for overcoming writer's block is by Sir Philip Sidney: 'Biting my truant pen, beating myself for spite: "Fool!" said my muse to me, "look in thy heart, and write."'
I have two ways of dealing with writer's block. The first is patience. If you sit there in front of a blank page – and I've done that, sometimes for as long as a couple of hours – the muse eventually takes pity on you and visits you.
The second is to get into my car and drive to a place that has inspired me in the past. That also usually works. It might be a garden overlooking the sea, a meadow carpeted with wildflowers if I'm searching for a setting for a love scene, or a café bustling with people where I can find the description for one of my characters.
5. What is your favorite and least favorite part about writing?
My favourite part is the research, because it gives me the opportunity – or more truthfully the excuse – to travel to places I dreamt about in my teens and others I dream about now and still need to discover.
My least favourite part about writing is the editing process, which requires rigorous concentration, discipline and a certain degree of humility.
6. Is there anything else you'd like to add about your novel?
Leandro the gypsy and Andrés the gentleman are each in their own way handsome, charismatic and charming, and just like Luz, I was in love with them both while writing Masquerade.
Leandro is passionate, mischievous and impetuous, with a smile that mesmerises and a devil-may-care attitude. He is proud and also kind, compassionate and loving.
Andrés has a darker personality. A sophisticated, successful businessman, he tends to be arrogant and is often enigmatic and taciturn. He is a real gentleman and sensitive, with feelings that run deep, keeping his passionate nature on a tight leash. Courageous and gallant, if he were the hero of a medieval romance he would not hesitate to run to the rescue of his lady at his own peril.
Faced with such a dilemma, whom would you choose?
I would DEFINITELY choose Leandro, i think we covered that ;)
And now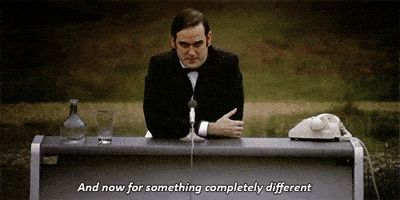 the GIVEAWAY!
I haven't done this in this particular way before, but let's hope it's going to be not too complicated. It's open internationally, so anyone can enter, and the prize is one gorgeouspaperback copy of Masquerade, provided by the lovely author herself! Thank you, Hannah.
There are no mandatory rules, so anyone can enter. If you want to follow this blog I would appreciate it, but it is in no way necessary in order to enter the giveaway!
Best of luck everyone!
a Rafflecopter giveaway